Updated: August 17th, 2022
Since you've come to this Alesis Surge review, I take it you're uncertain whether the Alesis Surge is for you or not.
And I get it: buying electronic drum kits has lots of moving parts, so it's easy to feel intimidated.
But not to fear: I've bought and tested e-drum kits for years, so I'll help you determine whether the Alesis Surge is the right kit for you.
After all, the Surge pioneered as the cheapest mesh-headed electronic drum kit in history, so it has something going for it from the very start.
But, again, there are many other factors to consider, and I've tried to cover all of them for you.
To that end, I've organised this review along questions that I think are on your mind when looking at this kit.
That said, depending on the purpose you want to use this kit for, some of those questions might be irrelevant for you. In that case, just skip them and read on with the next.
Let's go…
Alesis Surge Review at One Glance

Great sound quality (in my subjective opinion – so read and listen on below to judge yourself)
Comes with mesh heads at an incredibly cheap price
Can be made to feel very similar to an acoustic kit, because you can customize the tension of the mesh heads
Comes with almost everything to play right out of the box (except a throne and that ain't expensive)
Kick pedal has a toe stop about 2 inches from the top of the deck, so people with big feet might not be able to place them on the deck entirely
Does It Sound Any Good?
Since the Alesis Surge comes with 385 sounds inside the module, the "it" in this question might seem over-generalized. Yet, these sounds will all have been recorded in the same studio and been programmed by the same people, so I do believe they will all have a similar quality to it.
And in the case of the Surge, I think the sound quality is very good. That said, I want to make clear that tastes in terms of sound can vary significantly, so please judge the sound yourself.
What do you think?
Please keep in mind that in this video you only get to hear a few of the 60 preset kits and only a few dozen of the 385 sounds.
And in case this isn't enough variety for you, you can still connect the Alesis Surge to your computer and use it as a MIDI trigger.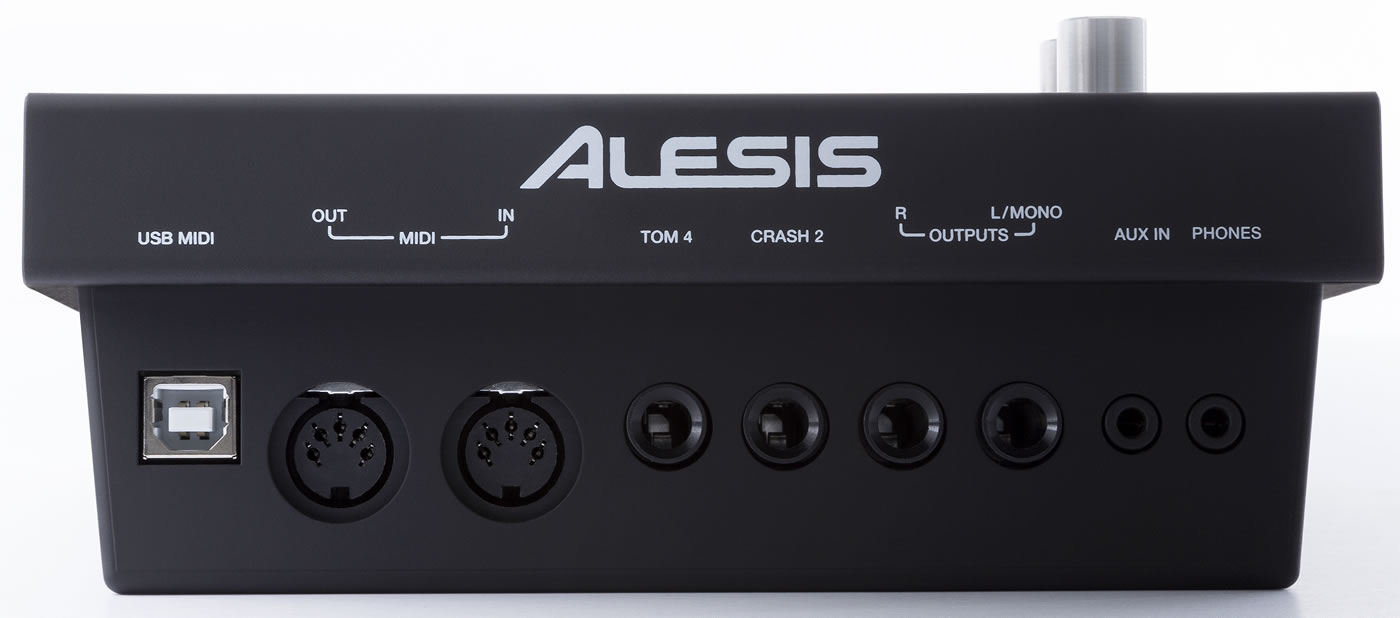 Once connected to your computer, you can open up a recording software (Reaper is good, free one) and use the Alesis Surge as a MIDI trigger. That means, you can record your playing and afterwards change every single sound or the sonic style of the whole recording.
So all in all, the Alesis Surge has my fullest approval in terms of sound quality and sound range.
Freedrum- Play the drums anytime, anywhere
Best of the Best
Best of the Best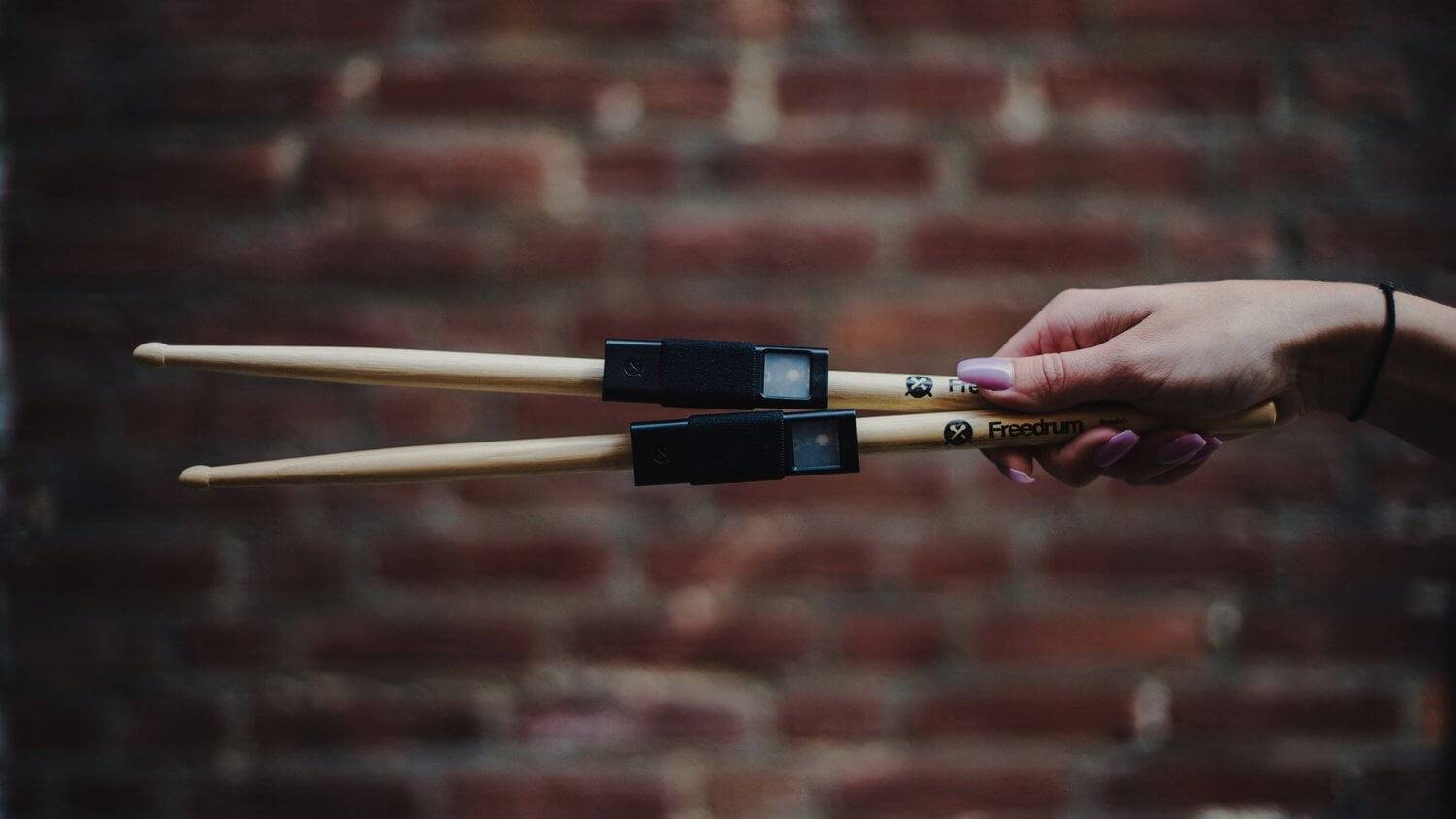 Freedrum
If you crave a convenient, mobile drum kit that is and Freedrum is exactly what you need. Connect using bluetooth and play on your smartphone, computer or tablet
FEATURES
Sensors are super accurate
Good Value for Money
Compatible with all major music software / DAWs
How Loud Is It?
Now this is where the real strength of the Alesis Surge comes into play.
For, as I've hinted at, this is the second cheapest electronic kit with mesh heads on the market (the cheapest being the Alesis Nitro Mesh). And when it came out it was the cheapest in the history of electronic drums:
For before the Surge, and more so before Alesis entered the market, e-drums with mesh heads used to cost $1000 and more.
But what does the Alesis Surge actually do other than cutting that price in half?
It also cuts the noise you're making while playing it. And you'll be able to know exactly how much it does cut the noise in just a second:
Take a drum stick or a wooden something from your kitchen and grab a book. Open it and hit one of the pages towards the middle with the stick. That's how "loud" rubber pads are – the ones that used to come with affordable electronic drum kits.
Now take the same stick and grab a sturdy cushion. Hit that one and compare the noise. That's how much quieter the mesh heads of the Alesis Surge are.
The reason for this, by the way, is very simple: rubber is hard and mesh is a type of woven fabric that's much, much softer.
If you now take into account that, while playing drums, you'll hit the drum kit dozens or even hundreds of times per minute, you'll be able to judge if your family and / or your neighbors will be willing to endure you hitting rubber pads – or if you need mesh heads.
If the latter is the case, the Alesis Surge will serve you well.
How Does It Feel?
So many people ask me whether a given electronic kit will feel like an acoustic one. My answer, of course, is "no". And here too, there's a simple reason for that:
Playing acoustic drums, you hit a drum head which primarily consists of mylar (a specfic type of plastic), whereas electronic drum pads are made of rubber or, as in the case of the Alesis Surge, covered with the type of woven fabric called "mesh". And how can hitting different materials ever feel the same?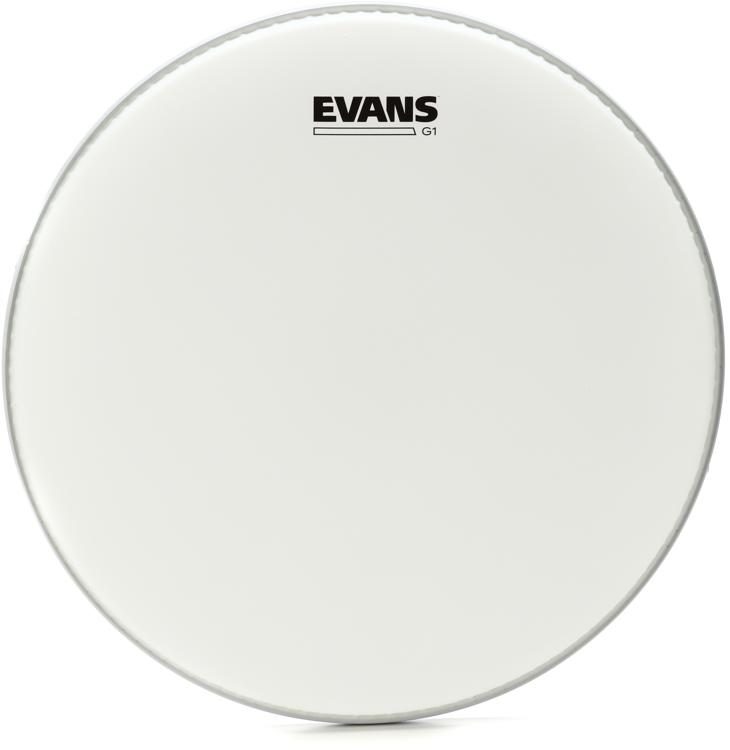 Now that was the "bad" part. The good one is: while mesh heads do feel different from real drum heads, the difference is much slighter than with rubber pads.
And another advantage of mesh heads (over rubber ones) comes into play here: just as acoustic drum heads need to be tightened to your liking, the Alesis Surge lets you do this too via the small lugs at the rim of the toms and snare. This way, once changing to an acoustic set, you could go as far as tightening your real drum heads to the exact same degree as the heads of your Surge.
Then still, there would be a slight difference, but there is nothing on the market that comes as close to real acoustic drums as mesh heads.
So from my perspective, the Alesis Surge earns another point of credit for the feel of the pads.
Frequently Asked Detail Questions
These are real questions I have been asked about the Alesis Surge that might make or break the deal for you (they certainly have for some of my students). So I'll go over them in turn:
Can I play the Alesis Surge right out of the box?
Almost. You just need to buy a throne and are good to go (after setting it up of course). In other words, everything you see on the picture below will be included – even the drum sticks:
What is the weight and what are the dimensions of the package?
When buying on Amazon, the package that the Alesis Surge is shipped in weighs about 65.3 pounds and measures approximately 27.6 x 47.3 x 43.3 inches.
Is this kit compatible with a double bass pedal?
Yes, any double bass pedal will fit the Alesis Surge – but you will have to buy this separately (as with any other electronic drum kit).
Which devices can I run the Surge's sound through?
That depends on whether you want others to hear what you're playing or not. If you want them to, use an amplifier (see my favorites here). If you want to keep your drumming to yourself, use headphones or in-ear monitors.
Can I customize the sound of each cymbal and drum individually?
You certainly can – just look at the buttons towards the bottom of the Surge. They are arranged just like the individual pads of the kit and you can press each one of them in order to bring its settings up on the display. There, you can then select between dozens of different, say, cymbal sounds.
Can I add additional cymbals / toms to the Surge? If so which ones will work?
You can add 1 additional tom pad and 1 additional cymbal pad to the Surge. (There are sneaky ways to add more than that, but they are not officially supported and somewhat more difficult to build. If you're dead set on having a huge kit – which I don't recommend – feel free to drop me a message.)
In terms of which pads work, it depends on whether you want receive customer support for them or not. If so, use Alesis' own pads. If not use any other mesh-headed drum pad (I haven't found a cheaper one though). In terms of cymbals, as far as I know, Alesis' own expansion pack is the cheapest around.
Alternatives: Alesis Nitro vs. Surge
This is an in-house battle, for the closest competitor to the Surge is made by Alesis too and called the "Alesis Nitro Mesh". (Again, e-drums with mesh heads by other companies are MUCH more expensive – this one for example.)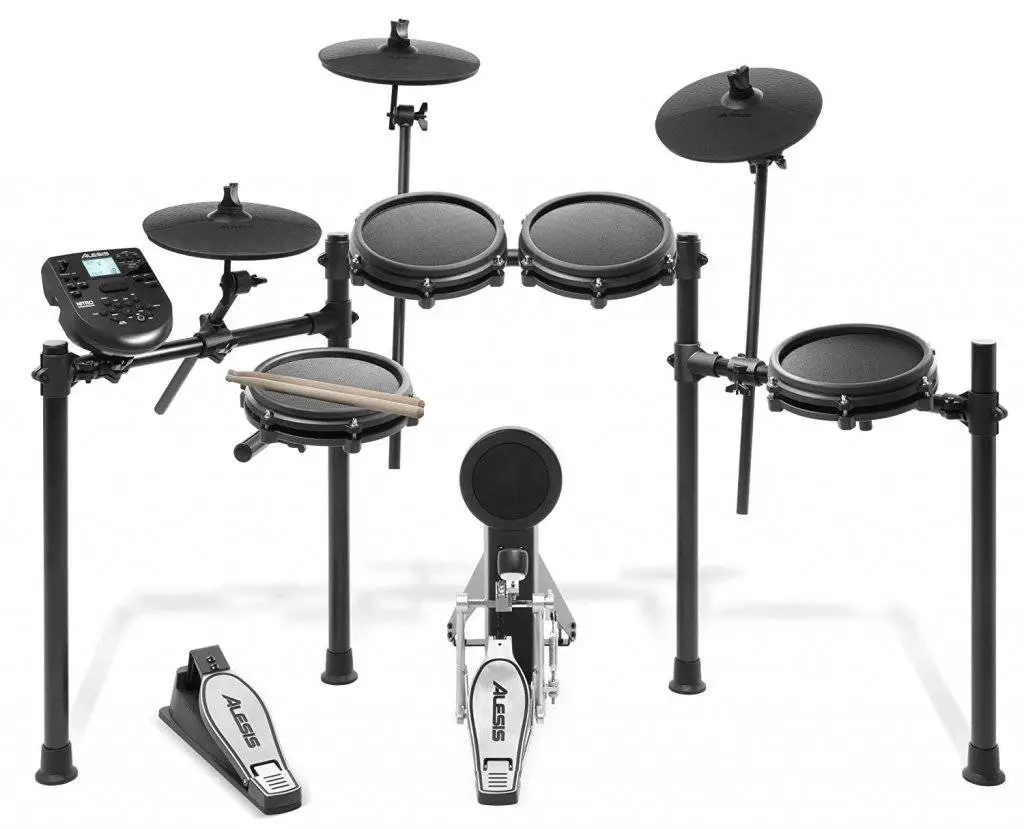 Now, the modules of the 2 kits have a different name on it, but as you can see they look exactly the same – and to this day I haven't found a difference in functionality, sound range, or number of preset kits. So there's nothing that separates the Alesis Surge and the Nitro Mesh in terms of the module.
What does separate them though is:
The Alesis Surge has a chrome rack whereas the Nitro's rack is made of aluminium. In my opinion, the chrome one looks much more professional, so I'd be more comfortable taking the Surge up on stage (because audiences do care). The Alesis Nitro, by contrast, I'd rather use as practice kit in my rehearsal room.
The Alesis Surge has a larger kick drum pedal than the Nitro Mesh. This means, you will be able to use a double bass pedal with the Surge but not the Nitro. (My aside to Alesis: I find this quite unfortunate, since the previous non-mesh version of the Nitro was able to accomodate a double pedal.)
That's it in terms of differences. So ask yourself whether you want to use your electronic drum kit as a practice kit (choose Nitro) or for practicing AND playing live on stage (choose Surge). And then ask yourself whether you absolutely need a double bass pedal at this point in time.
And, yes, there is a price difference of course. It's not much by drumming standards, but the Alesis Nitro Mesh is a little cheaper than the Alesis Surge.
My Final Opinion
I am very impressed by the Alesis Surge!
It has all the functionalities that most drummers will ever need for practicing at home – and it features the quieter mesh heads at a price that would have been unheard of 2 or 3 years ago.
To my mind, the Alesis Surge also looks more than professional enough to take this up on any stage for playing live.
As such, I think the Alesis Surge will serve you well for years and years along your drumming journey. I fully recommend it!
Freedrum- Play the drums anytime, anywhere
Best of the Best
Best of the Best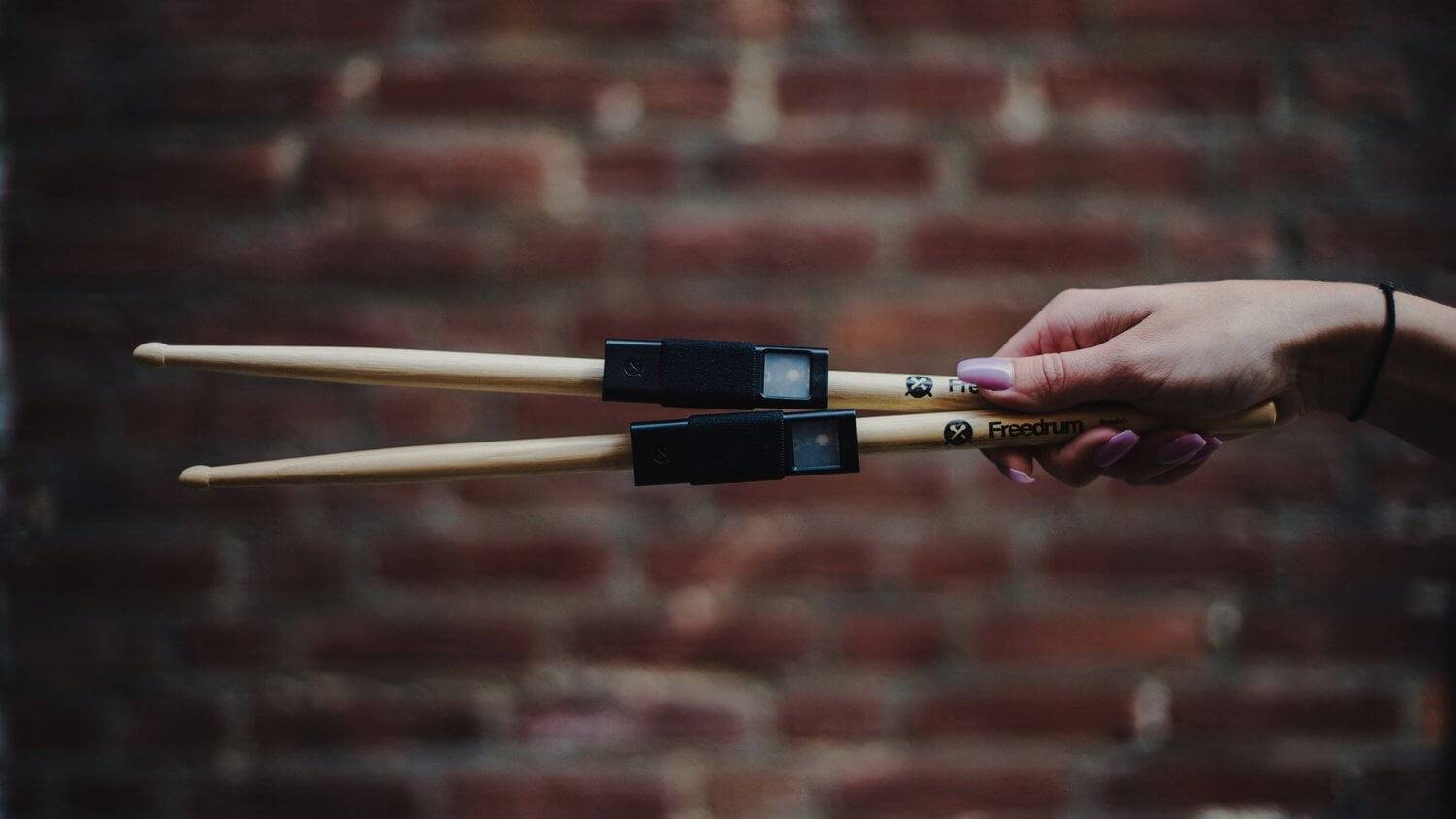 Freedrum
If you crave a convenient, mobile drum kit that is and Freedrum is exactly what you need. Connect using bluetooth and play on your smartphone, computer or tablet
FEATURES
Sensors are super accurate
Good Value for Money
Compatible with all major music software / DAWs
Your Questions?
Let me know and I will get back to you as soon as I can (usually within 1 day).