What do you think drummers love even more than their drums? People who give them drum-related gifts! If you're looking for a drum-related Christmas gift, a birthday gift for a drummer who has everything, gifts for your drummer boyfriend / girlfriend, or just a random gift for that special drummer in your life, then this might be the ultimate drummer gift guide for you. If you get this decision right, the drummer of your choice will be thankful to you for life!
Our Top Pick
Our Top Pick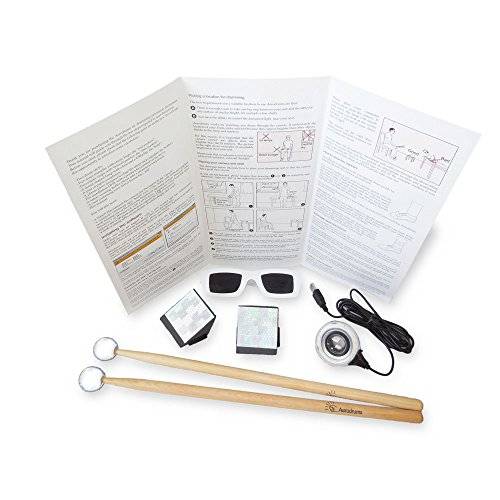 Aeodrums
Aeodrums is our top pick because of its unique Air-drumming technology, first of its kind, that allows users to sit in front of a camera and air-drum with realistic sounds.
FEATURES
Includes high speed motion capture camera

Very portable

High sound quality
There are so many awesome gifts for drummers out there – but you still have to dig around to find them. So here's some good news: I did the hard work for you! I did all the research and narrowed down the choices to 34(!!!) awesome gifts for drummers in 2018.
You just have to pick whatever appeals to you from my awesome silver plate of ultimate drummer tools. (If you buy through the links provided below, I'd get a small commission at absolutely no extra cost to you.)
Note: If you want to give your drummer a shiny new drum kit, then this site is your ultimate guide. Start with this guide for electronic kits and this for acoustic ones. (If someone gifted a new kit to me, I'd be his / her biggest fan for life…)
Gifts For Drummers Under $200
Aeodrums is the world's first air-drumming kit. Yes, AIR-drumming, as in drumming on air. Your drummer can sit down in front of a camera, attach 2 reflectors to his / her shoes, grab the 2 reflector-topped sticks and start rocking out on a more than realistic-sounding drum set (which can also be made to sound different at the push of a button).
Not yet convinced? Check out my full Aerodrums review.
Also Read: Best Shoes For Drumming
And wait…there's a new alternative to Aerodrums: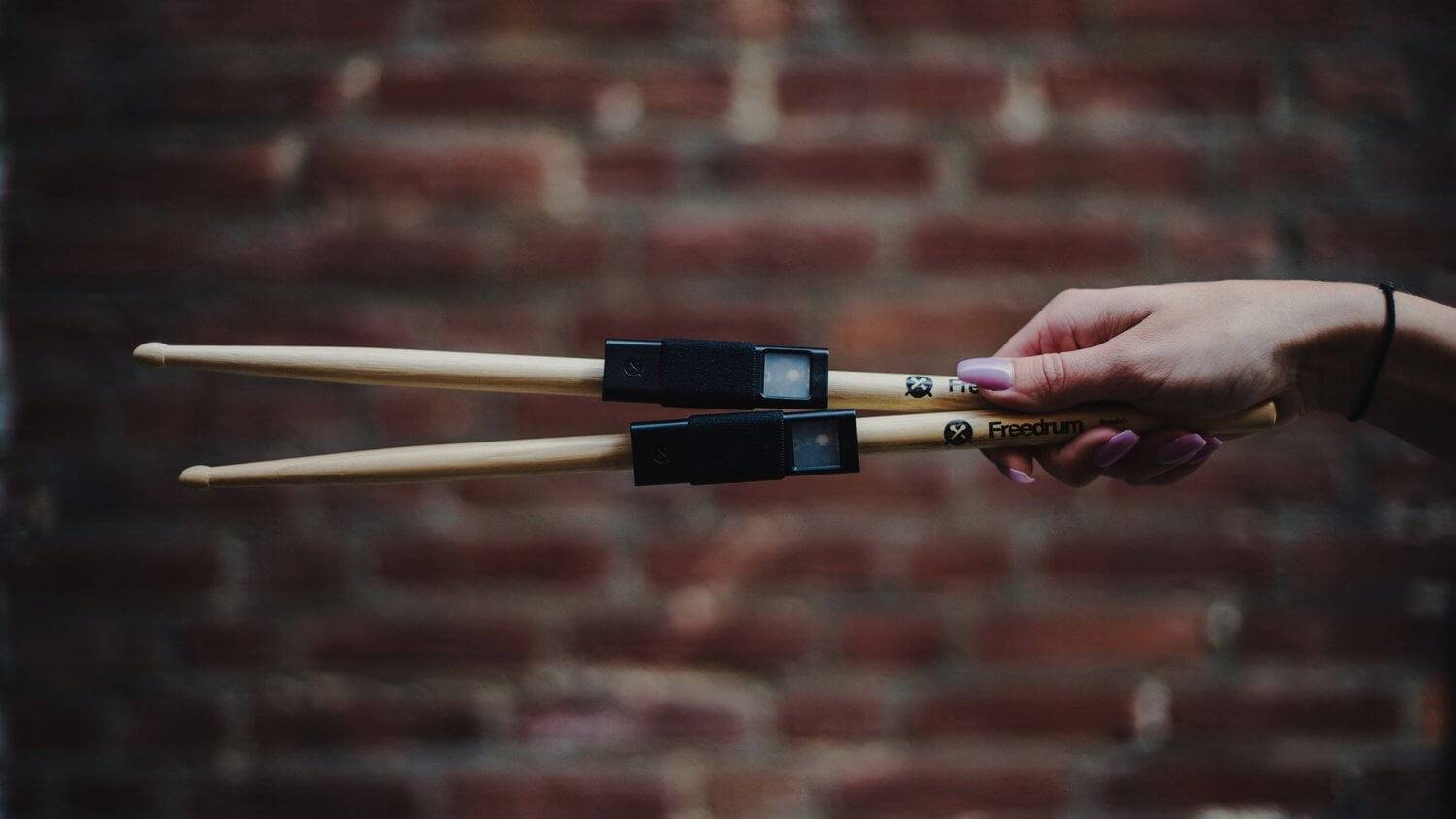 It's called Freedrum and another awesome virtual drum kit. Both are wonderful gifts for drummers, but if you want to find out which one I prefer, read this.
#2 Performing Like A Pro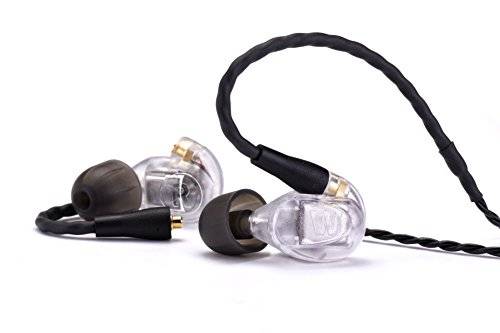 They day I bought my first set of in-ear monitors and took them up on stage, I felt like Dave Grohl himself. These things make you feel like a professional musician. And they aren't too expensive either
if you know which ones to pick
. I'm convinced this gift can go a long way with the drummer of your choice.
If you don't want to read the full review (link above), I recommend you go with the Westone UM Pro 10.
#3 My Favorite Recording Device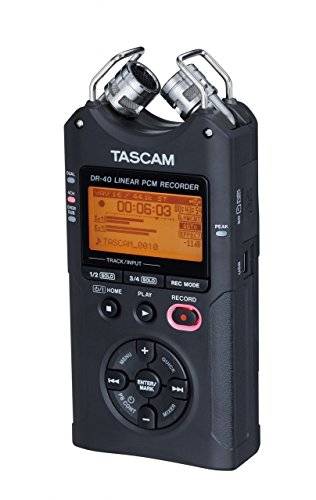 Have you ever recorder yourself on tape or on your phone, listened to it, and said "Hey, wait a minute, that's not how I sound!" Well, a bad recorder doesn't do justice to a musician's actual sound. A quality recorder replays quality sound. Do you know how cool it can be to hear a recording of yourself drumming?
So spare the drummer of your choice the disappointment of a bad recording and enable him to listen to the quality grooves he plays in a quality way with the Tascam DR-40.
You can read my review of it here.
#4 The Latest Trend – A Steel Drum
Steel drums have become hyped up lately – and I think they deserve it! Their sound is amazing and once you get good at these things you can play awesome stuff:
If you thought all steel drums are expensive – well, that's not true. You can a beginner model for under $200.
Gifts For Drummers Under $100
#5 The Best Instructors In The World Today
Imagine you could learn to play the drums from world-famous instructors. I'm talking about the likes of Toto's or
Jay-Z's drummer
. And imagine if you wouldn't even need to choose between those 2 superstars. Or between several dozen more. Well…
Drumeo makes it possible! Let me take you inside the member's area in my Drumeo review – or let your drummer of choice try it out free for 7 days (you can cancel at any point during that time). In my opinion, it's the best way to learn drums online!
#6 The First Wearable Vibrating Metronome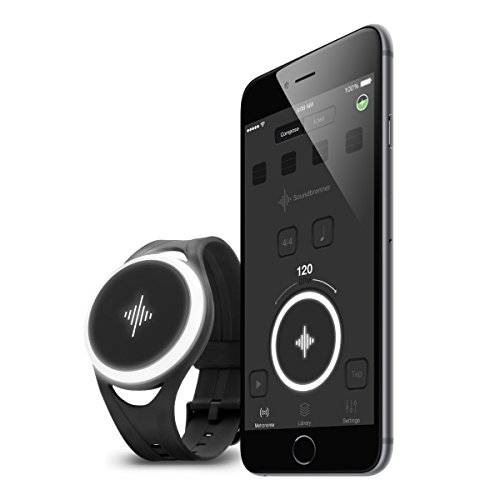 If you've read around here a bit, you'd know that for me, there's really no way to become a good drummer without a metronome. Although, I've always had an issue with how metronomes look. Really clunky, greyish, first-ever-computer-type ugly.
Not any more – thanks to Soundbrenner. They haven't only made the Metronome sexy, they have also come up with a way to help drummers develop a reliable feeling for keeping the tempo. I'm certain the Soundbrenner Pulse will suprise the drummer of your choice.
Also check out my Soundbrenner Pulse review.
#7 The Wooden Box That Took The Industry By Storm
Did I say that steel drums were popular? If this were high school, then cajons are like the most-sought after prom date.
These wooden boxes have taken the music industry by storm. Bands of any musical genre play acoustic sets with their drummer playing this groovy little box.
Check out my best cajon comparison review. You'll find really good ones under $100.
#8 A Next-Generation Practice Pad
I've praised Drumeo enough as a platform, but these guys intimately know a drummer's problems, one of which is that you can't always play on your drum set even when you want to (due to physical distance or noise reasons).
That's why people came up with practice pads. Now, you really can practice well with them. Some people might think all drum practice pads are basic and boring because they have one plain surface to hit over and over and over again: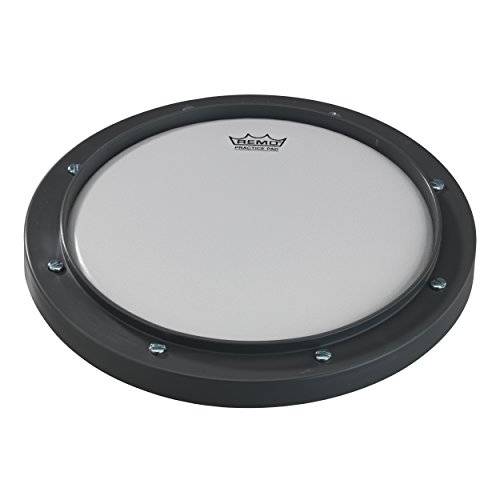 Not with the Drumeo P4 practice pad though. Developed in association with jazz drummer-legend Pat Petrillo, this pad has 4 different surfaces, each with a different feel (harder / softer) and therefore, sound.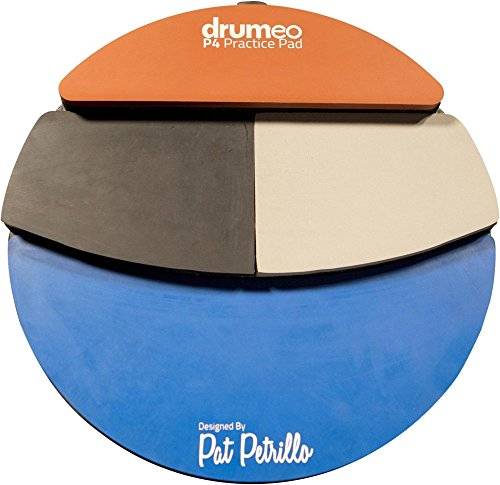 The blue pad emulates a snare drum, the black – a high tom, the bright one – a floor tom, and red will give your drummer the feel of a cymbal It has never been easier to swap back and forth between a proper drum kit and a practice pad.
See the Drumeo practice pad compared to its main competitors.
Gifts For Drummers Under $50
#9 A New Sound For His / Her Drum Set
Here's a fact: a drum set will only sound as good as its heads (and how they are tuned). Even if the drummer of your choice had a gazillion dollar kit, it would sound crappy with the wrong heads. Conversely, even the shabbiest drum kit can be made to sound amazing with the right heads.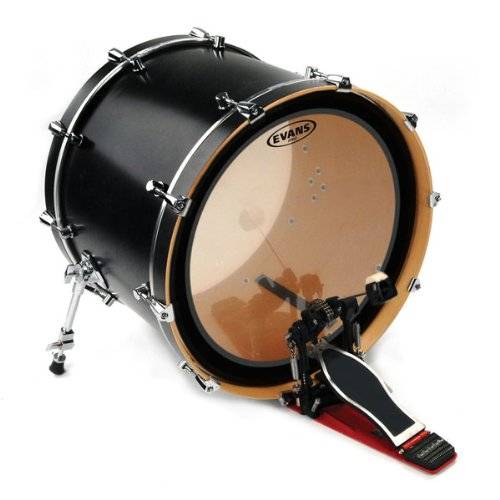 So the drummer of your choice will surely be impressed if you gift him / her some decent new drum heads. He / she'll need new ones every few months anyway and it's always a pain to choose the right ones (for me at least).
Luckily, I have an ultimate guide to choosing the right drum heads handy. If you want to start small, only get him / her a new snare drum head.
#10 Amazing Snare Drum Sound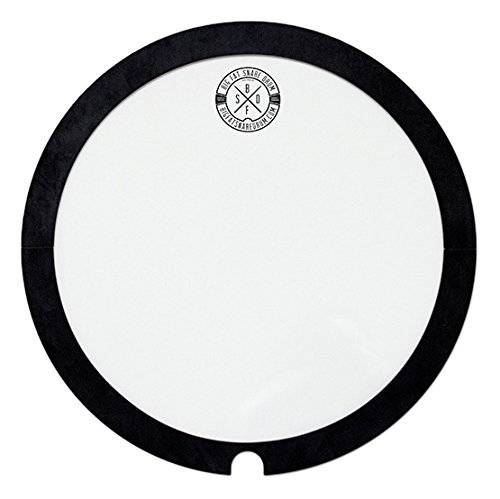 Besides drum heads, tuning is the next single most important factor in making a drummer's kit sound amazing. And the trickiest of drums to tune is often the snare drum – especially if you're after a big fat punchy sound (and honestly, who isn't?).
And that's where The Big Fat Snare Drum comes in and does – well: essentially what it's called after. It's a thicker plastic ring with a thinner plastic film in the middle that the drummer simply puts on top of his / her snare to get a good punch out of it.
Don't know which size to choose? 95% of all snare drums are 14". If still in doubt, google your drummer's snare drum model.
Do you wanna help him or her be sedated like the snare sound of Ramones fame? Have they ever wondered how to alter their snare to give it that early punk thud? If your looking for something to help them mix up their drum sound, the Snareweight M80 might be it. This dampener will have them wearing their finest torn black tees.
#12 Make His / Her Bass Drum Sound Amazing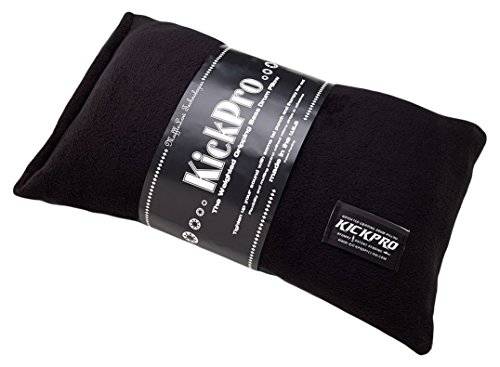 Ever been to a rock concert at which the drummer's bass drum sounded crappy? Probably not. Or you quickly left. Because it's horrible.
The bass drum is one of the most important parts of a drum set. And placing a pillow or blanket inside it can greatly improve that sound – even with perfect tuning. Problem being: find a pillow that's the right size and doesn't slide around inside the bas drum while the drummers hits the head a few dozen times a minute.
The solution: KickPro, the "non-skid, self-stabilizing" bass drum pillow. Simple to use, amazing effect.
If you're looking for something to give the special drummer in your life to turn their bass drum out-kick the competition, then you may be looking for KickPro, which will help them sound like a pro right out of the box. They will thank you, even if your eardrums won't.
#13 Have Cool, Will Sizzle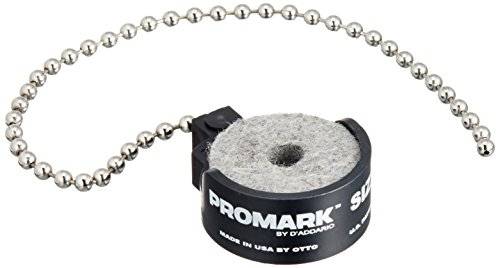 Does your dear drummer love cymbals? Of course they do! Which drummer doesn't? Every self-respecting drummer loves to crash, hiss, splash, and well… sizzle.
If you're looking for something to give them that will take their cymbals to new heights and give them that great riveted sound without all the hassle and permanent alterations, then the Promark Sizzler is likely what you're looking for.
There's just something about a cymbal that sizzles — the air it builds around the sound of the strike is uniquely satisfying, and if you want that classic jazz sound then there's nothing better.
So do them a favor and help them sizzle with the greats.
#14 Protecting What Is Precious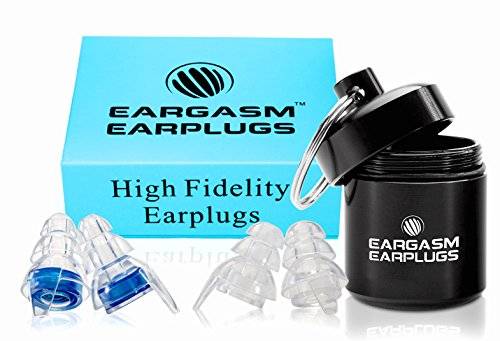 We all love loud music. Well, I do.. and I bet they do too. We love to listen to it and we love to play it; it's one of the things that attracted us to the drums to begin with.
But too much of this good thing without the proper protection can leave us permanently damaged. Nobody wants that, and that's why we need to wear earplugs.
Eargasm earplugs (yes, you heard right!) are high fidelity plugs that will allow in just the right amount of sound at all the right frequencies. This lets him or her hear everything, and enjoy that volume, without ever doing any damage.
Our ears – musician's ears – are our most precious organs. Don't let them damage their goods. Pick them up a set of Eargasms.
#15 Make Your Mark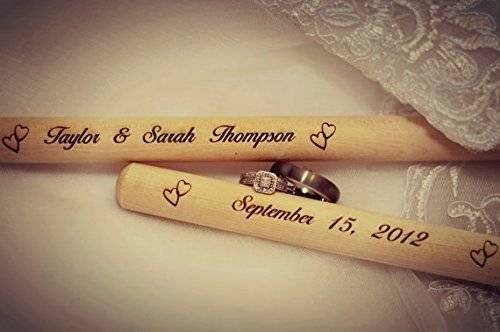 We all want to make our mark on music — that's why we play. Our music is our way of making a mark on the world, and our gear is a way of making a mark on our music. Other musicians recognize our signature in our gear, in the tools we use. So when I found out about this — as a way to leave a mark on our tools — I was excited.
If you know a drummer, then you know how attached we can be to our sticks. Why not give that drummer the gift of personalized sticks? Why not help them leave their mark on their gear, and in turn, on their music. Plus, if you mark down your anniversary they won't have any excuse for forgetting it.
#16 Set It On Fire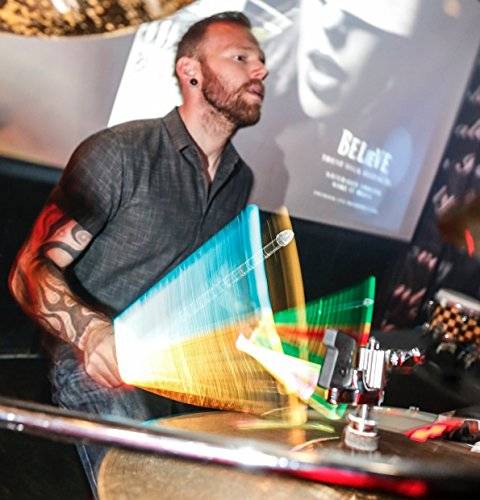 No drummer likes to be in the background. But that's where we are — perpetually. There are ways, however, of standing out, of igniting your presence.
That's what these sticks are all about — setting your show on fire, igniting your presence. Give them as a gift to any drummer who wants to make themselves a little less in the background and a little more in the fore. Bring out their inner front person with these sticks.
Rockstix will light up and change colors as you use them, drawing all of the ooohs and ahhhs out of an audience. Don't let your drummer get left behind in the background.
#17 Don't Get Caught Without One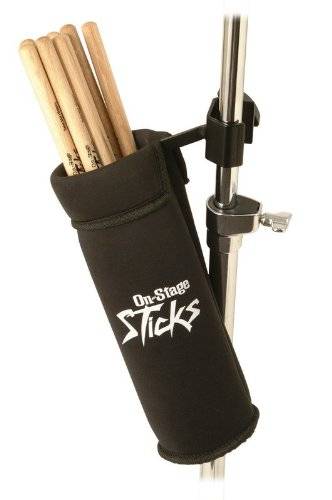 There are gifts that are for glam, and then there are gifts that you give because you know they will use them. This is one of those gifts. Guitarists drop picks, and so you won't ever see a professional guitarist without a pick holder; drummers drop sticks, we break them, we mangle them — it's what we do — and so no self-respecting drummer should be caught without a
drum stick holder
on stage.
This drum stick holder gets rid of the problem of dropped and broken sticks. Give this to your drummer and they won't ever again be groping around for their sticks on a dark stage again.
#18 Don't Play Dry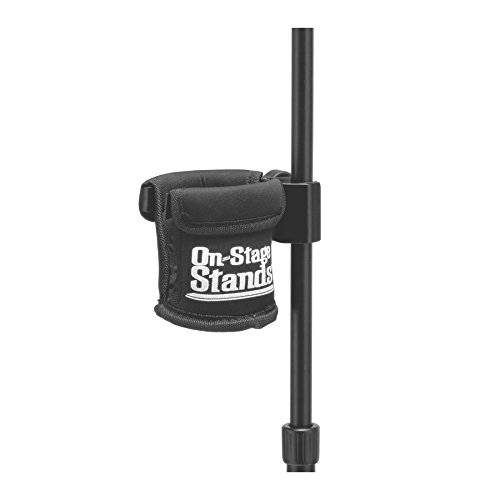 Have you ever noticed how tiring drumming is? How much it depletes us? The whole band can be cool as a cucumber, but the drummer will be dripping sweat. This is an impact sport. And we need to stay hydrated (even if it comes in the form of an adult beverage).
This may not be the most exotic gift, but I assure you it will be appreciated. The On-Stage cup holder will make short work of mid-set dry mouth, dehydration from excessive sweating, and general lack of fluids.
Friends don't let friends play dry, and you're a good friend aren't you? Pick this up for your drummer and they will be happy. Enough Said.
#19 Say Hola To A Brave New World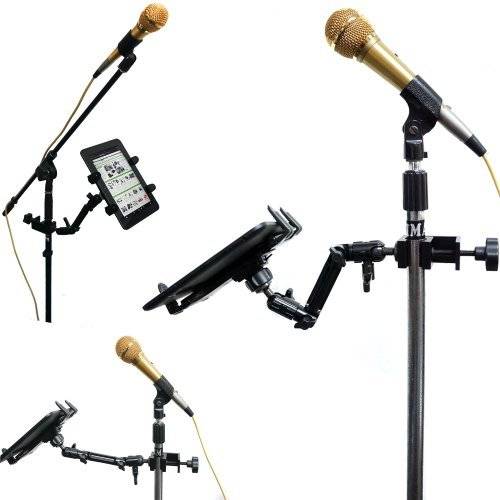 This is a gift for the tech savvy among us. Have you ever wondered how a drummer can marry that smart device they carry around with their music? This is how.
If your drummer is like me, then they love technology. All the doors it opens up, all the new ways to think about music, and all the ways it makes the old ways easier. This is the perfect gift for a tech-conscious drummer.
The Hola! tablet and phone holder will allow them to set up their smart device hands free in front of them while they play. How cool is that?
This is the sort of gift that could really open doors for your drummer, changing the way they think about live performance. And that can only be a good thing.
#20 Play Dirty, Keep Things Clean
When you're a drummer, things get wet; things get dirty; sweaty, slippery. No drummer should be caught without a way to dry off and clean their drumset, their sticks, and themselves. That's where the
Super Drummer's Towel
comes to the rescue.
If your drummer doesn't have a great towel, then you owe it to them to pick this up. This towel is highly absorbent and long lasting, meaning that it will likely be the last towel the drummer in your life needs for a little while. It also bears the Zildjian name, which carries heaps of gear swagger.
If you're looking for a great gift that won't break the bank, then this may be it.
#21 Rock And Roll All Night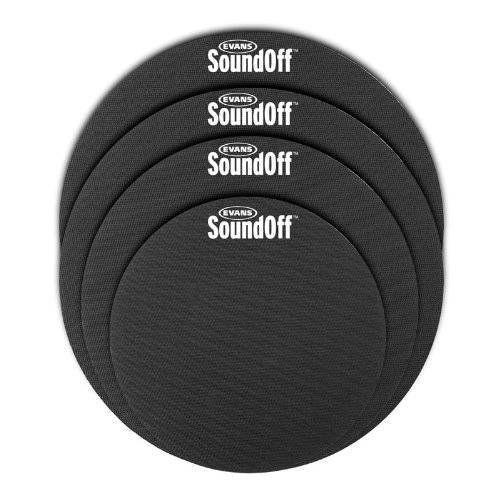 If you live with a drummer then you know the joy of hearing their music. The joy of hearing them practice. Practice long. Practice long and loud. You know it and your ears know it.
This gift is as much a gift for you as it is for them. SoundOff allows them to play as hard as they like while remaining relatively quiet. It lets them play harder, longer, and later, all without bothering you.
The best thing about this gift is that it isn't a set of practice pads. It doesn't replace their drum kit; rather, it lays on top of their drums and dampens them. Any drummer will tell you this is is huge boon, as practicing on their own real life kit is always better than a practice pad.
#22 Rock Out With Your App Out
Now you can rock out on your tablet without damaging it.
This gift
comes with extra sensitive removable tips!
Play the drums on your tablet like a professional. Rock out with free percussion apps available on iTunes or purchase Garage Band and make your own drum tracks. Street Beat Drumsticks work with almost any percussion app including; Drum Smart, Garage Band, Drum Pad, Drums, Drums Deluxe, I Can Drum Pro, Indian Hand, Drum HD, African Drum Master, Mandala Hand Drum, and many more.
#23 Tools Of The Trade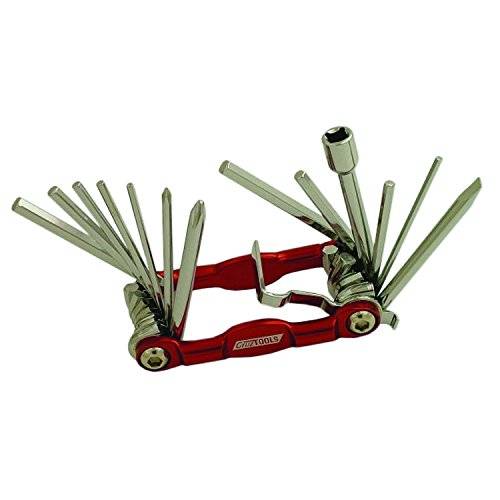 Drum sets are big, heavy instruments designed to take a lot of abuse. But drummers know that every set will need to be tweaked and repaired at some point. Enter:
the Cruztools Multi-tool
for drums.
This gift is perfect for the gigging or session drummer in your life who needs to make quick alterations and repairs on the fly. It includes everything they will need for making quick work of most small problems with drums, stands, seats, etc.
This is something no drummer should be without, so do him or her a favor and pick up a multi-tool for them today.
#24 Surviving The Zombie Apocalypse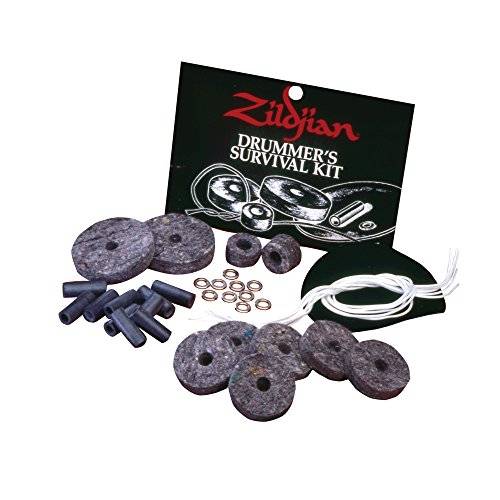 Did you know that it is a scientific fact that the zombie apocalypse is coming, and that it's going to hit drummers first? Well, okay, maybe not, but it is truly important for drummers to be prepared for those situations that might leave them hi and dry. Pick up one of these emergency drummer survival kits for your drummer today and make sure they don't get eaten alive.
This kit comes with everything a drummer needs to ward off zombies, evil spirits, and make basic emergency repairs to their drum kits. Your drummer will thank you for helping them stay prepared. And this kit is small enough that it is available at a price that won't break your bank!
#25 Dead Sexy And Loud About It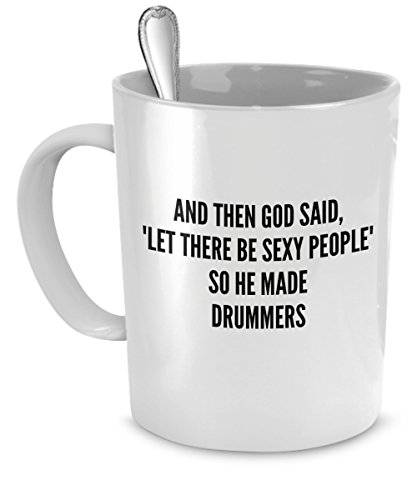 We all know that drummers are sexy. Nothing keeps a player in better shape than banging away on those drums. And isn't there something incredible primal about the act of playing drums? Doesn't the percussion ignite something deep within us, something old and primitive? Isn't rhythm, which drummers know about more than anyone, already a sort of sex — moving our bodies in pulses and waves?
Drummers are sexy. We're also loud. And so, we're loud about being sexy; it's just in the nature of the beat. Buy your drummer-partner one of these mugs and let them show the world what you think of them (and what you know they think of themselves) without even having to say it.
Drummers like to drum. All of the time. And when we aren't drumming we like to think about drumming. We like to look at drums. We like to be reminded of drums.
If you know a drummer who spends a lot of time in the kitchen, then help them tap out paradiddle while they cut up their next bunch of scallions. But them this attractive Zildjian cutting board. Maybe they will even make you a meal for being so thoughtful.
#27 Rocking Feet
Even if your drummer has a straight-laced 9 to 5, they might still be able to announce their skills with their wardrobe. Perhaps they can't wear that Rush tee shirt to work, but they can sport a pair of loud drum socks with pride.
This way, no matter where they are, and what they need to wear, they will be dressing for their next show on the inside.
Pick up this pair of drum socks for the drummer in your life and make them smile. After all, nothing makes us happier than being able to show the world what really matters to us.
#28 Rock The Test

If the drummer in your life is a student, and if they will be taking standardized tests in the near future — you know, those tests that ALL of us hate, with the little bubbles you have to color in with number 2 pencils — then this might be the gift you're looking for. Buy them this set of
drumstick number 2 pencils
, and let them take that test with a little more style and with a little more fun. Now when they tap their pencil on the desk, they'll be making music.
#29 Wake, Drum, Repeat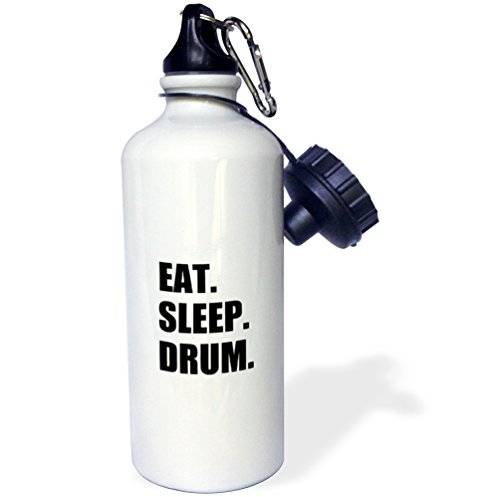 Nothing gives us drummer more satisfaction than drumming. It is such a fact that we love to drum that during the few times in the day that we don't, we secretly wish we were playing. Do you get annoyed at the drummer in your life when they play, incessantly, instead of spending time with you? Show them you understand with this water bottle —
EAT. SLEEP. DRUM.
#30 A Strict Diet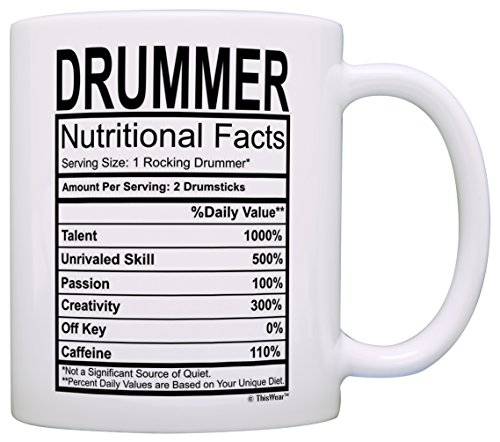 Drummers need a strict diet — no, we don't live on mortal food. We need the food of the drum gods. And since you are what you eat, we are made up of pure talent, skill, passion, creativity, and of course enough caffeine to keep up practicing.
Show your drummer you know what they're made of, and let them show it off to the world, with this novelty mug.
#31 Patently Rhythmic
This one is really cool. It includes four images from the original drum patent, including a hand drawing of a kick drum in action. If you know a drummer who is also a history buff, or who just loves to have nice art on their walls, then this is the gift for them.
So pick one of these up — they won't hurt your wallet too much — and show your drummer that you think drums are as interesting as they do.
#32 The Evolution Of a Species
This gift for drummers is for all those that take their passion or profession with a grain of humor (as I think we all should).
It's an awesome graphical pun underlining yet again that drummers are second to none in terms of intellect and physical strength :D.
#33 Drums Are Art
We all know that drummers are sexy, but drums — the kits themselves — are attractive as well. Drums are sheer art, and nothing needs to be added to them to make them worthy of our aesthetic appreciation. Nothing needs to be altered in order for them to be the kinds of thing that you would put on a tee shirt. So give your drummer the most beautiful thing they've ever seen — give them this attractive drumset tee.
#34 Weapons Of Mass Percussion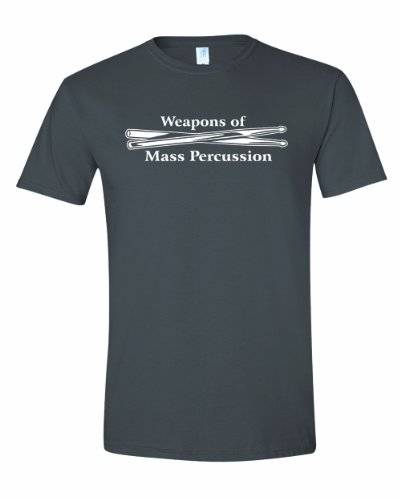 If you don't think drummers know how to destroy, then you don't know any drummers. That is what drummers do — we hit things, hard and loud. This shirt — "
weapons of mass percussion
" — lets the whole world know that the one wearing it is a danger, a menace, a monster. And that's just how we like them behind the kit. So pick up this gift for the drummer in your life and let them show the world who they really are.
Over To You Now
That's all my favorite gifts for drummers in 2018. I hope you've gotten a few ideas on what gift to get for the drummer of your choice!
I'd love to hear which one you picked or what other gift ideas you came up with. Share it / them in the comments. I reply every single time!
Also Read: Best Kick Drum Mics