Updated: February 9th, 2023
How good is the Roland TD 11 really? Is it something for beginners? Will advanced drummers thrive on it?
At the end of this Roland td 11 review, you'll know and will be able to make an informed decision.
But beware: this is not an "I can name a hundred different technical features of the Roland TD 11 review". I'm looking at the Roland TD 11 (K and KV) from a drummer's perspective.
Rather, I evaluate the features you'll use on a daily basis – and ignore all the rest. I don't care if the TD 11 has a "KD-9" kick pad. I only care what it can do. If you want product descriptions, Amazon will give you loads.
If you're in for actual drumming and don't know whether this kit will fit you, bear with me. I've owned the Roland TD 11 K for years, so you're in for first-hand experience.
Roland TD 11 Review at a Glance
Who's the Roland TD 11 for?
To figure that out, you should answer two questions:
1. Are you a beginner or an intermediate/advanced drummer?
Actually this isn't the crucial question. But it's probably the one you're asking yourself. The more useful question would be this: How much are you willing to spend on an electronic drum kit? If the answer is "as little as possible", better look at really good and afforadble electronic drum sets.
If you're okay with the Roland TD 11's price, it doesn't matter whether you're a beginner or an advanced drummer. Simply ask yourself question 2 and I'll show you whether the Roland TD 11 is for you or not.
2. What do you want to use the Roland TD 11 for?
Usually you'll have one or more of three reasons: (home) recording or playing live or practicing.
I'll cover each of the three in that order. (Or jump to playing live or practicing.)
Is the Roland TD 11 Module Good for Home Recording? ?
The main reason you're considering the TD 11 is (home) recording? Well, then it better brings a wide range of quality sounds, so you can record anything from metal to jazz.
Because preferences do change. And recording jobs even more so.
Sound quantity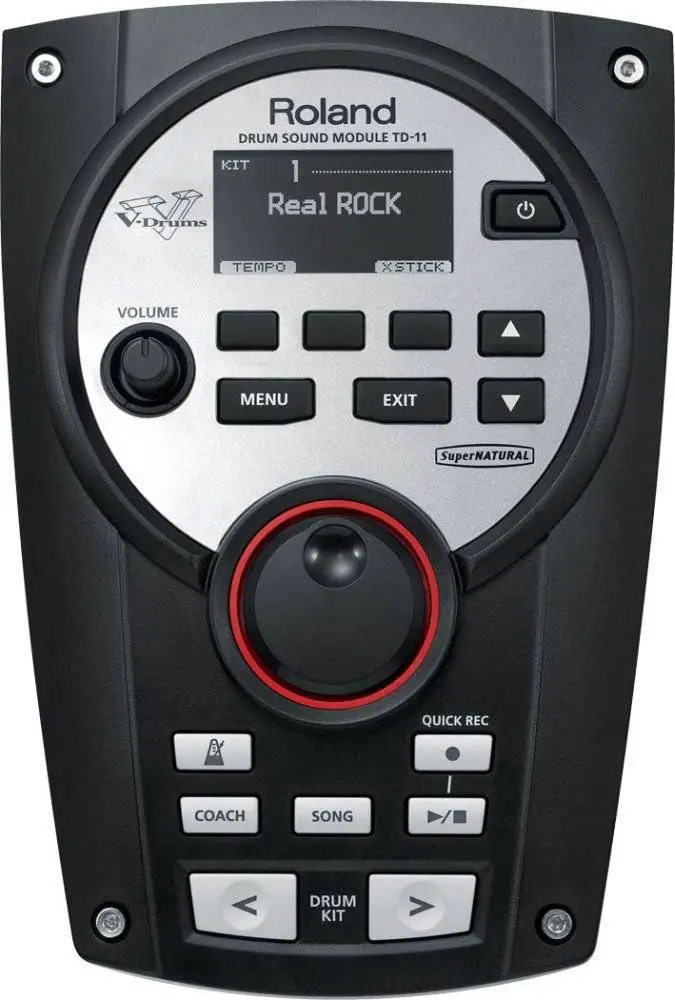 The Roland TD 11 has 25 drum kit sounds on board. Check out the variety:
On top of that you can define 25 drum kits yourself. And for that you can pick from 190 different sounds. See which sets drumming superstar Thomas Lang created out of that:
This is not enough for you? Well then just connect the TD 11 to your computer via MIDI cable and you'll be able to trigger any sound in the library of your recording software.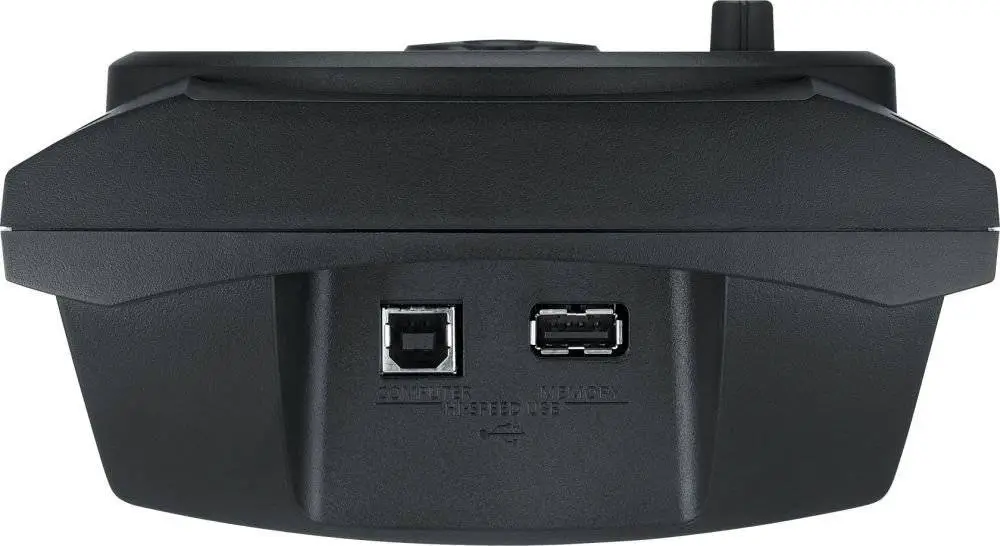 Sound Quality
As for the quality of sounds, Roland only records real instruments and you can hear that (here a little something recorded – and unedited – by myself on the TD 11):
What you can also hear is Roland's "superNATURAL" sound technology. That is a fancy way of saying that your hits on the TD 11 will always sound different. Depending on how and where you hit, your sound will be louder, brighter or your reverb longer.
Personally, I wouldn't be able to tell the difference between a recording of the Roland TD 11 and an acoustic drum set. Even without any modifications via recording software.
POCKETDRUM 2 PRO - Play and practice the drums anywhere you go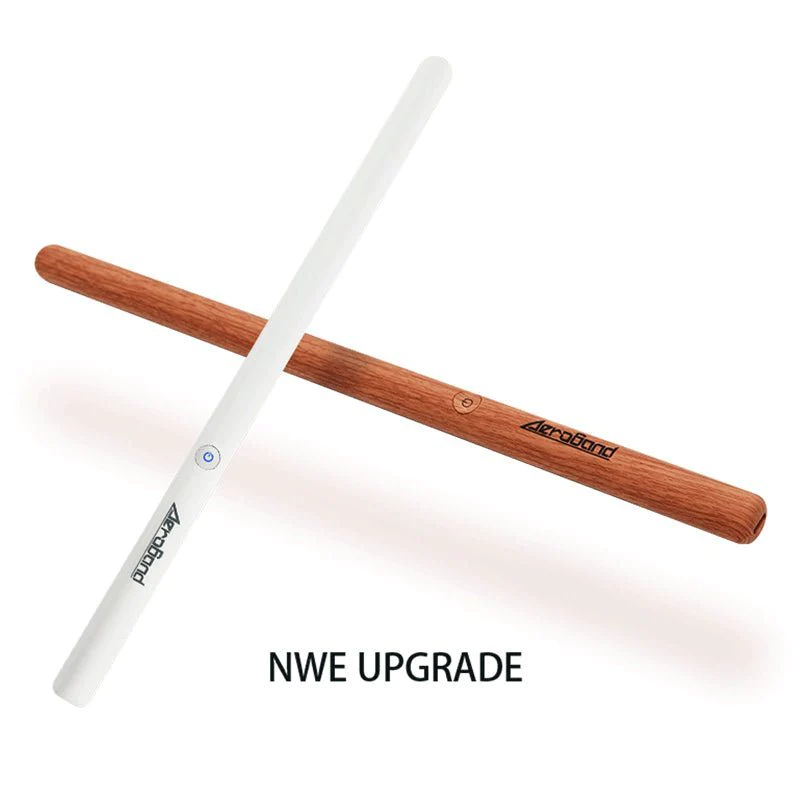 AeroBand
If you crave a customizable, portable drum kit that is super affordable, AeroBand's Pocketdrum 2 Pro is exactly what you need. Connect using bluetooth and jam freely or play along with the app!
FEATURES
Lightweight and portable - You can play whenever you want
Good Value for Money
Suitable for both Beginners and Professional Drummers
Bluetooth MIDI
AeroBand app is free to download
Sound for specialists: an electronic drum set that can be tuned?
This is the nitty-gritty for the real professional: you can set a range of sound parameters for every single drum/cymbal on the Roland TD 11.
Tune a head, muffle a tom, reduce or increase snare buzz or change the tone color. This can all be done by pushing only three buttons. So even if you want to only record into your computer and do no editing at all, the TD 11 gives you full sound control.
Summary:
I don't see a reason why you shouldn't record with the Roland TD 11. You can do it straight out of the kit without touching any knobs on you computer. And if you know your recording software, you can produce fully professional recordings with this set.
Playing live with the Roland TD 11?
An electronic drum set for playing live should do two things: first, it should provide the sounds you need for each particular song.
Live sounds
After all, it's a major advantage of electronic drum sets that you can change the sound of your entire drum set with just the push of a button.
This way you can adapt your sound to the feel of each new song. And the 50 slots available for this are more than enough for any gig. Or at least I've never seen a band play that many songs in one night.
Want more features for playing live? Meet the TD 11's ambience effects: with the push of a button you can change your digital environment from small-town bar to full-size stadium and achieve differences in reverb, echo etc.
Looks good on stage?
Second, your kit should look professional.
Why? Because people will judge you by what you play and how you and your drum set look like. For most people in the audience (aka non-drummers), you're looks will even outweigh your skills.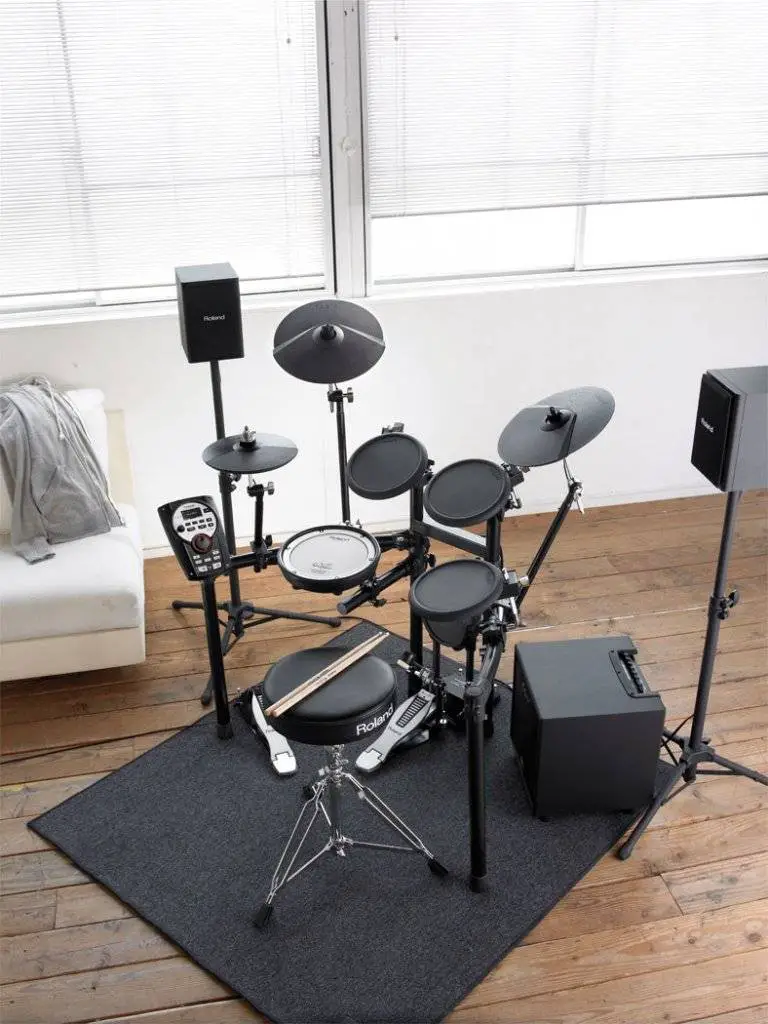 Credit: Uke Like The Pros
Doesn't look all too bad to me. But you have to feel comfortable with it on stage. So what do you think?
Summary: 
The Roland TD 11 offers enough drum set sounds to play gigs for hours on end. You can adapt your sound to the feel of each individual song and even emulate different sound environments. If you want to annoy your guitarists, ask them if they can do this too.  
What about Practicing?
Becoming good at drumming boils down to three things: learning the right motions / coordination, learning to keep the time and staying motivated. The TD 11 assists you in all of them.
The TD 11's built-in motivation
Aren't we all into drumming because we love to play to music? Not only is this fun, but it also trains our coordination, timing, and playing style.
The TD 11 makes this super easy. Just plug in your smartphone, PC or iPod via Mix In and you'll be jamming along to the music.

Your timing isn't always on the spot?
Well, the TD 11 comes with a built-in remedy for this too.
It's called "coach mode" and it helps you in three ways:
1. "Time Check"
You play any rhythm or rudiment along to a click. After a couple of bars, the sound module will display your score (between 0 and 100). 100 means you've nailed every single hit in time. Seldom happens to me, but that is why I practice…
2. "Quiet Count"
You play along to a click which drops after a couple of bars – while you're playing on. When the click sets back in, you'll know whether you have to work on that last bit or not.
3. "Warm Ups"
Ever saw Usain Bolt run a race without warming up? Likewise, you'll want to get your muscles up to speed at the beginning of your practice. The "warm up" mode will give you a click that takes you from very slow to very fast in 5 minutes.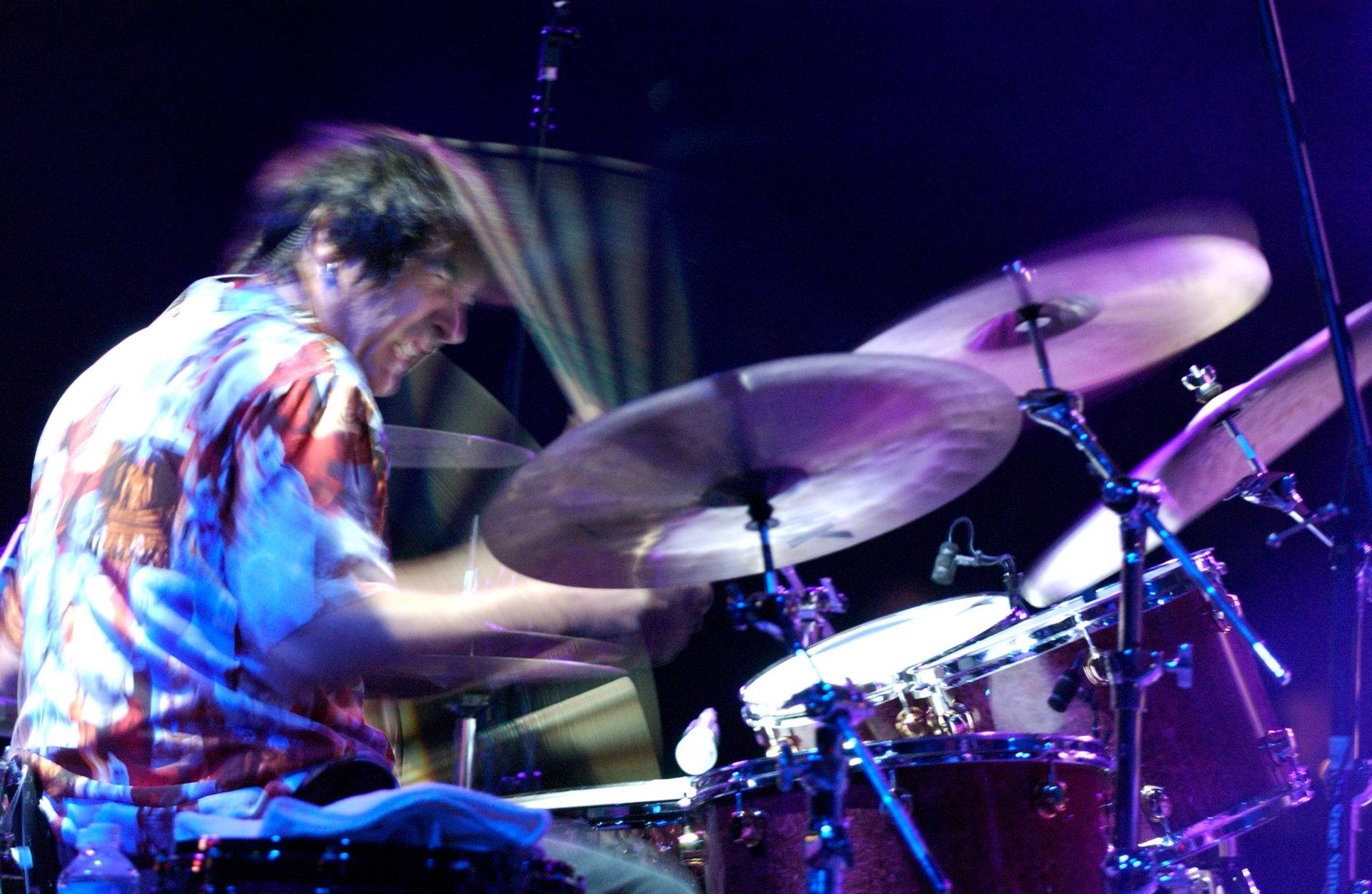 All three features are pure gold for me. With them, the otherwise dreary parts of practicing become more of a game. If you're anything like me, you'll use the coach mode often and with pleasure.
Want objective feedback?
Obviously, you can also use the click function alone at any time with just the push of a button. And you can just as easily record and listen to your drumming (with or without click).
I know from my students that playing and listening objectively at the same time is just too much when you're at the edge of what you can play (so every time you're learning something new).
The quick record function will conveniently help you separate the two processes. And if you recorded something great, you can directly export it onto a USB-Stick and show it to the world.
Learning the right motions
Finally, when learning the drums, you're building muscle memory: leg 1 does this at that time; leg 2 does that at this time. A complex web of these instructions in your brain is (almost) all that drumming takes.
And this is why a practice kit should be set up in the same way your acoustic kit on stage would be. Because you won't be able to alter motions by merely intending to do so. Your routines will conquer most of those efforts.
If you practiced on the above Pyle kit (180$), then good luck trying to play a standard setup on stage: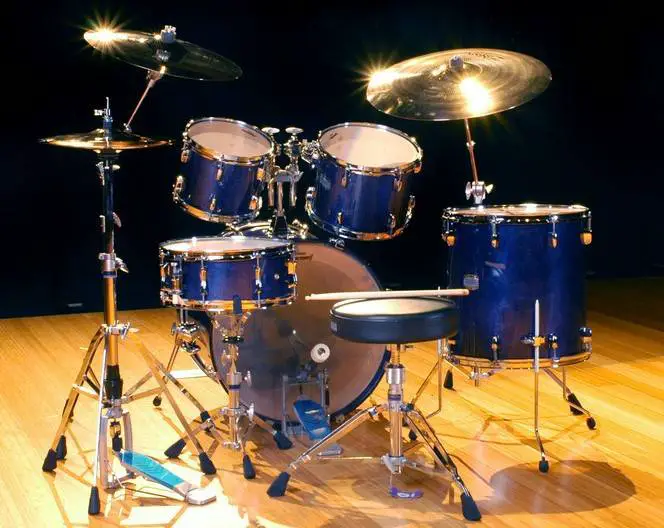 The Roland TD 11 K, by contrast, is set up exactly the standard way:
So the TD 11 comes perfectly set up in order for you to change between this as a practice set and an acoustic one for playing on stage.
One final advantage for double bass players: unlike with many other electronic drum kits, the kick pad of both TD 11s is broad enough for your double bass pedal.
What about your family and neighbors?
The Roland TD 11 K comes with two different kinds of pads. Mesh on snare and bass drum; rubber on the toms. And that makes a difference in volume.
For rubber pads you can assume peaks of 60 decibels. That's much less noise than an acoustic set would generate (100 decibels). But it is enough to annoy your family or neighbors in an apartment. My neighbor came yelling at me and I now practice in the basement.
By contrast, the mesh heads are very quiet – not louder than a normal face-to-face conversation. So it's good the TD 11 K has mesh on snare and bass, because you'll hit those two drums most of the time. In fact, in most grooves you'll hit only those.
If you plan on playing a lot of fills or use your toms extensively in some other way, I recommend you consider the Roland TD 11 KV. It's the exact same set with one upgrade: mesh heads on all drums:
With the TD 11 KV you can practice anywhere and in the middle of the night.
Summary: 
The Roland TD 11 makes practicing both trackable and fun. This is the best practice kit I've reviewed so far!
Will the Roland TD 11 grow with you?
It's helpful to think of a drum set as a plattform, not a fixed and finished product. As you grow, you'll want your set to grow with you.
With the TD 11 you can add one more cymbal or tom. Most drummers opt for a third cymbal, in this case a ride, and just plug it into the module.

After that, you can't plug in any more, unless you buy a second module or tinker with the cables. But 4 cymbals and 5 drums will be what 90% of all drummers ever need throughout their career. The remaining 10% are advanced solo drummers or nerds.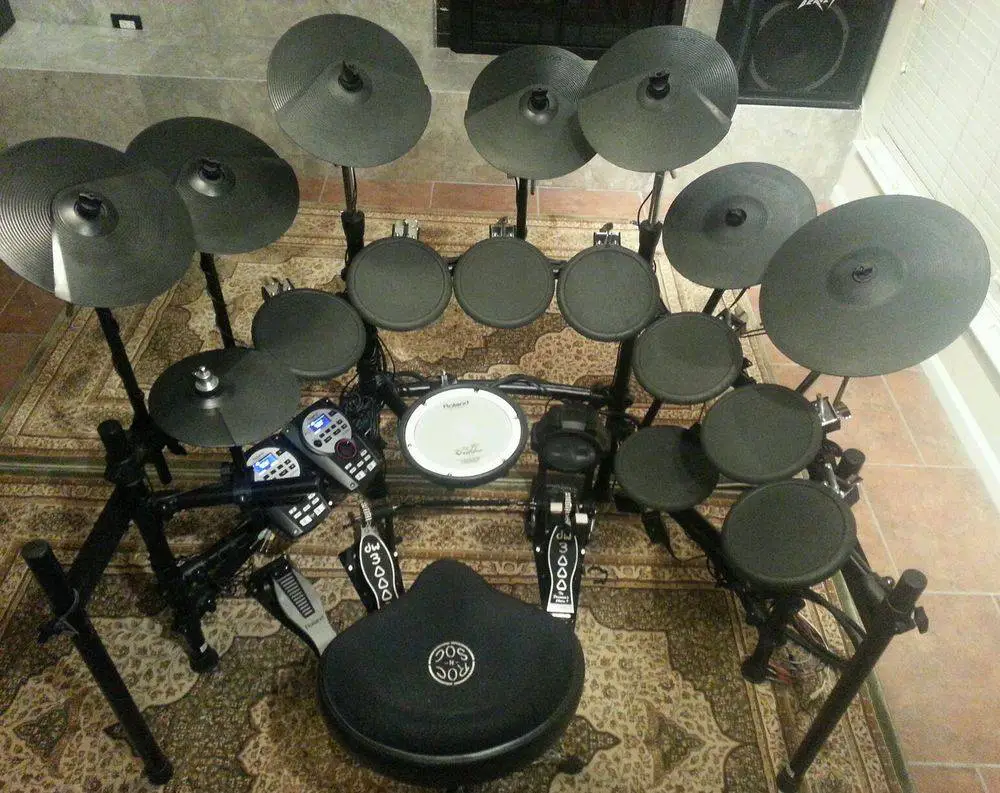 My Final Opinion
Roland is the leading manufacturer in electronic drum sets, played by drummers such as Joe Clegg (Elli Goulding) and Derrick Wright (Adele).
That means, Roland kits do have their price. If you don't want to spend that, you can check out my review of more affordable electronic drum sets.
If you're willing to spend the money though, the TD 11 K (or KV) is a serious option. It's the best practice kit I've reviewed so far, because it will help you build your timing and rudiment skills, and comes with all the bells and whistles you need for playing live or for (home) recording.
And that is not only my opinion. The Roland TD 11 K sells around 60 times per month on Amazon alone, and the kit scores and overall review score of 4.7 out of 5. That's the highest score I've ever seen for an electronic drum set on Amazon.
Your Roland TD 11 Questions
Now that you've read my Roland TD 11 review, I'd love to hear from you. Any questions? A story about the TD 11 to share? Let me know in the comments. I reply 100% of the time!